Rx #5: Reading List # 1 for Black Mental, Spiritual and Physical Health
Since it's Women's History Month and International Women's Day, I want to share some books written by Black women from my growing list centered on Black health. The books below are centered on topics such as self-care and radical love, spirituality and ritual, and medical and environmental racism. Do you have any other book suggestions to add to the list? Let me know in the comments!
"The Body Is Not An Apology is an international movement committed to cultivating global Radical Self Love and Body Empowerment. We believe that discrimination, social inequality, and injustice are manifestations of our inability to make peace with the body, our own and others. Through information dissemination, personal and social transformation projects and community building, The Body is Not An Apology fosters global, radical, unapologetic self love which translates to radical human love and action in service toward a more just, equitable and compassionate world." — Sonya Renee Taylor
2. Jambalaya: The Natural Woman's Book of Personal Charms by Luisah Teish
"Since its original publication in 1985, Jambalaya has become a classic among Women's Spirituality Educators, practitioners of traditional Africana religions, environmental activists, and cultural creatives. A mix of memoir, spiritual teachings, and practices from Afro-American traditions such as Ifa/Orisha, and New Orleans Voudou, it offers a fascinating introduction to the world of nature-based spirituality, Goddess worship, and rituals from the African diaspora. More relevant today than it was 36 years ago, the wisdom of Jambalaya reconnects us to the natural and spiritual world, and the centuries-old traditions of African ancestors, whose voices echo through time, guiding us and blending with our own." — Google Books
3. Medical Apartheid and A Terrible Thing to Waste: Environmental Racism and Its Assault on the American Mind by Harriet A. Washington
"The first full history of Black America's shocking mistreatment as unwilling and unwitting experimental subjects at the hands of the medical establishment. No one concerned with issues of public health and racial justice can afford not to read this masterful book that will stir up both controversy and long-needed debate." — Penguin Random House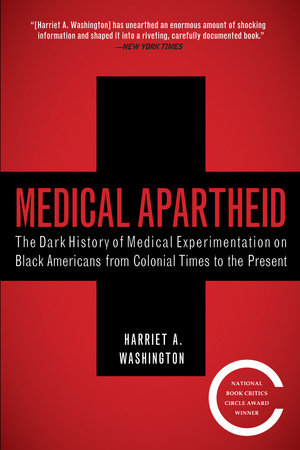 "From injuries caused by lead poisoning to the devastating effects of atmospheric pollution, infectious disease, and industrial waste, Americans of color are harmed by environmental hazards in staggeringly disproportionate numbers. This systemic onslaught of toxic exposure and institutional negligence causes irreparable physical harm to millions of people across the country-cutting lives tragically short and needlessly burdening our health care system. But these deadly environments create another insidious and often overlooked consequence: robbing communities of color, and America as a whole, of intellectual power.
The 1994 publication of The Bell Curve and its controversial thesis catapulted the topic of genetic racial differences in IQ to the forefront of a renewed and heated debate. Now, in A Terrible Thing to Waste, award-winning science writer Harriet A. Washington adds her incisive analysis to the fray, arguing that IQ is a biased and flawed metric, but that it is useful for tracking cognitive damage. She takes apart the spurious notion of intelligence as an inherited trait, using copious data that instead point to a different cause of the reported African American-white IQ gap: environmental racism – a confluence of racism and other institutional factors that relegate marginalized communities to living and working near sites of toxic waste, pollution, and insufficient sanitation services. She investigates heavy metals, neurotoxins, deficient prenatal care, bad nutrition, and even pathogens as chief agents influencing intelligence to explain why communities of color are disproportionately affected — and what can be done to remedy this devastating problem.
Featuring extensive scientific research and Washington's sharp, lively reporting, A Terrible Thing to Waste is sure to outrage, transform the conversation, and inspire debate." — Hachette
4. Wonderful Adventures of Mrs. Seacole in Many Lands by Mary Seacole
"Written in 1857, Wonderful Adventures of Mrs Seacole in Many Lands is the autobiography of a Jamaican woman whose fame rivaled Florence Nightingale's during the Crimean War. Seacole traveled widely before arriving in London, where her offer to volunteer as a nurse in the war was met with racism and refusal. Undaunted, she set out independently to the Crimea, where she acted as doctor and "mother" to wounded soldiers while running her business, the "British Hotel." Told with energy, warmth, and humor, her remarkable life story and accounts of hardships at the battlefront offer significant insights into the history of race politics." — Penguin Random House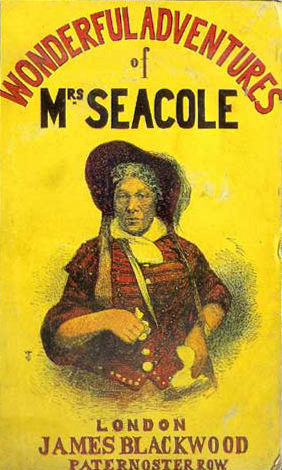 5. The Language of Strong Black Womanhood Myths, Models, Messages, and a New Mandate for Self-Care by Karla D. Scott
"In The Language of Strong Black Womanhood: Myths, Models, Messages, and a New Mandate for Self-Care, Black women of the Baby Boomer generation and Hip Hop generation share messages communicated and models witnessed in their socialization for strength revealing how this mandate endures in Black women's lived experiences. They also express concern that self-care was not presented as critical for sustaining life as a strong Black woman—a concern shared by Black women bloggers who advocate resisting the myth and redefining strength for self-care. This Black feminist exploration of strong Black womanhood provides an alternative to harmful perceptions, constructions, and representations of Black women and suggests a mandate to move toward the revolutionary act of Black women's self-care." — Rowman & Littlefield
6. Black Women's Yoga History Memoirs of Inner Peace and Black Women's Mental Health by Stephanie Y. Evans
"Examines how Black women elders have managed stress, emphasizing how self-care practices have been present since at least the mid-nineteenth century, with roots in African traditions.

How have Black women elders managed stress? In Black Women's Yoga History, Stephanie Y. Evans uses primary sources to answer that question and to show how meditation and yoga from eras of enslavement, segregation, and migration to the Civil Rights, Black Power, and New Age movements have been in existence all along. Life writings by Harriet Jacobs, Sadie and Bessie Delany, Eartha Kitt, Rosa Parks, Jan Willis, and Tina Turner are only a few examples of personal case studies that are included here, illustrating how these women managed traumatic stress, anxiety, and depression. In more than fifty yoga memoirs, Black women discuss practices of reflection, exercise, movement, stretching, visualization, and chanting for self-care. By unveiling the depth of a struggle for wellness, memoirs offer lessons for those who also struggle to heal from personal, cultural, and structural violence. This intellectual history expands conceptions of yoga and defines inner peace as mental health, healing, and wellness that is both compassionate and political." — SUNY Press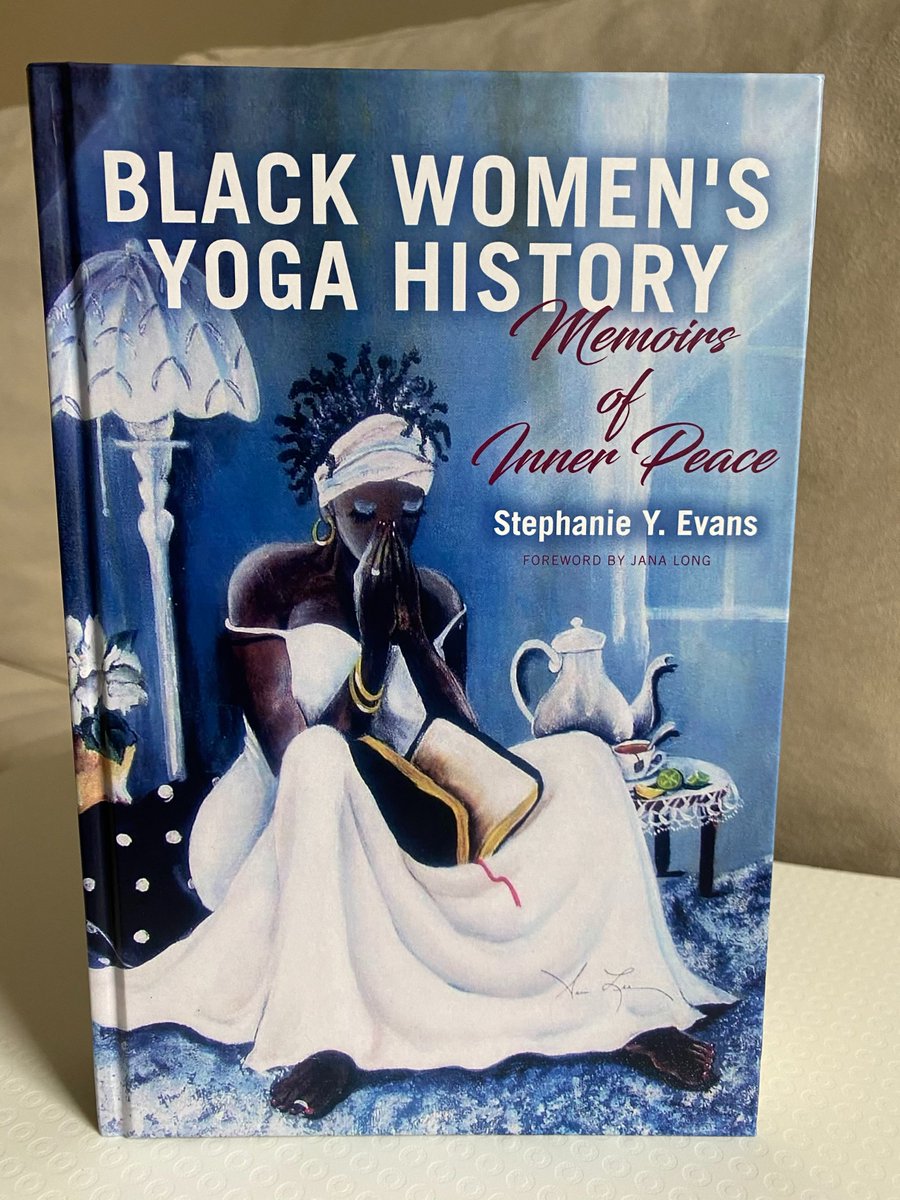 "Creates a new framework for approaching Black women's wellness, by merging theory and practice with both personal narratives and public policy.
This book offers a unique, interdisciplinary, and thoughtful look at the challenges and potency of Black women's struggle for inner peace and mental stability. It brings together contributors from psychology, sociology, law, and medicine, as well as the humanities, to discuss issues ranging from stress, sexual assault, healing, self-care, and contemplative practice to health-policy considerations and parenting. Merging theory and practice with personal narratives and public policy, the book develops a new framework for approaching Black women's wellness in order to provide tangible solutions. The collection reflects feminist praxis and defines womanist peace in terms that reject both "superwoman" stereotypes and "victim" caricatures. Also included for health professionals are concrete recommendations for understanding and treating Black women." — SUNY Press