This is both Domestic Violence Awareness Month and Black Speculative Fiction Month, so, I want to highlight a campaign and a works of speculative fiction that brings awareness to domestic violence. The campaign I want to focus on is 31 for Marissa in honor of Marissa Alexander who fired a warning shot from a gun to protect herself from her abusive husband and faced 20 years in prison for it, following the rejection of the "stand your ground" defense. In September, she received a chance to get a new trial, but still without the "stand your ground" defense. Esther Armah from Emotional Justice writes about 31 for Marissa:
"Emotional Justice Unplugged, Chicago Taskforce on Violence Against Girls and Women, Free Marissa Now launch a month long multi-media letter writing campaign called #31forMARISSA. Throughout the month, we are urging men to write letters of support to Marissa Alexander, share stories of violence experienced by women in their own circles, donate funds for her trial fees and become engaged as active allies in the domestic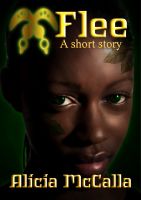 violence movement. Participants are also encouraged to invite, inspire, challenge and engage 5 other men to join the campaign. We are asking a nation of men—of all creeds and colors—to stand up and engage in the pursuit of freedom of a Black woman."
One of the tumblr websites, theSWAGspot, as well as other voices have been participating in the campaign, writing heartfelt letters, poems, anecdotes and articles.
Authors have featured domestic violence and abuse in their works, like Nalo Hopkinson's Midnight Robber, and Octavia Butler's Xenogenesis/Lillith's Brood and Patternist series. Last year, speculative fiction author, Alicia McCalla, published her short story, Flee, which tackles domestic abuse through a fantasy lens. It is suppose to be a prequel to her upcoming Soul Eaters book. You can read it for free, here and here.